Grace Kids at Grace Fellowship Church
At Grace Fellowship Church our mission is to help families live Jesus-Centered Lives. Our Grace Kids Ministry team uses a "LEAD SMALL" approach to partner families with the church helping to teach our children what a Jesus-Centered life looks like.
Our small group leaders believe that two combined influences make a greater impact on our future generation than two individual influences. We use Orange Curriculum that emphasizes a small group approach in teaching the Word of God and building personal relationships with your families, small group leaders, and our Savior, Jesus Christ.
We would love to see you and your family visit Grace Kid' at Grace Fellowship Church. To find Grace Fellowship Church, click here.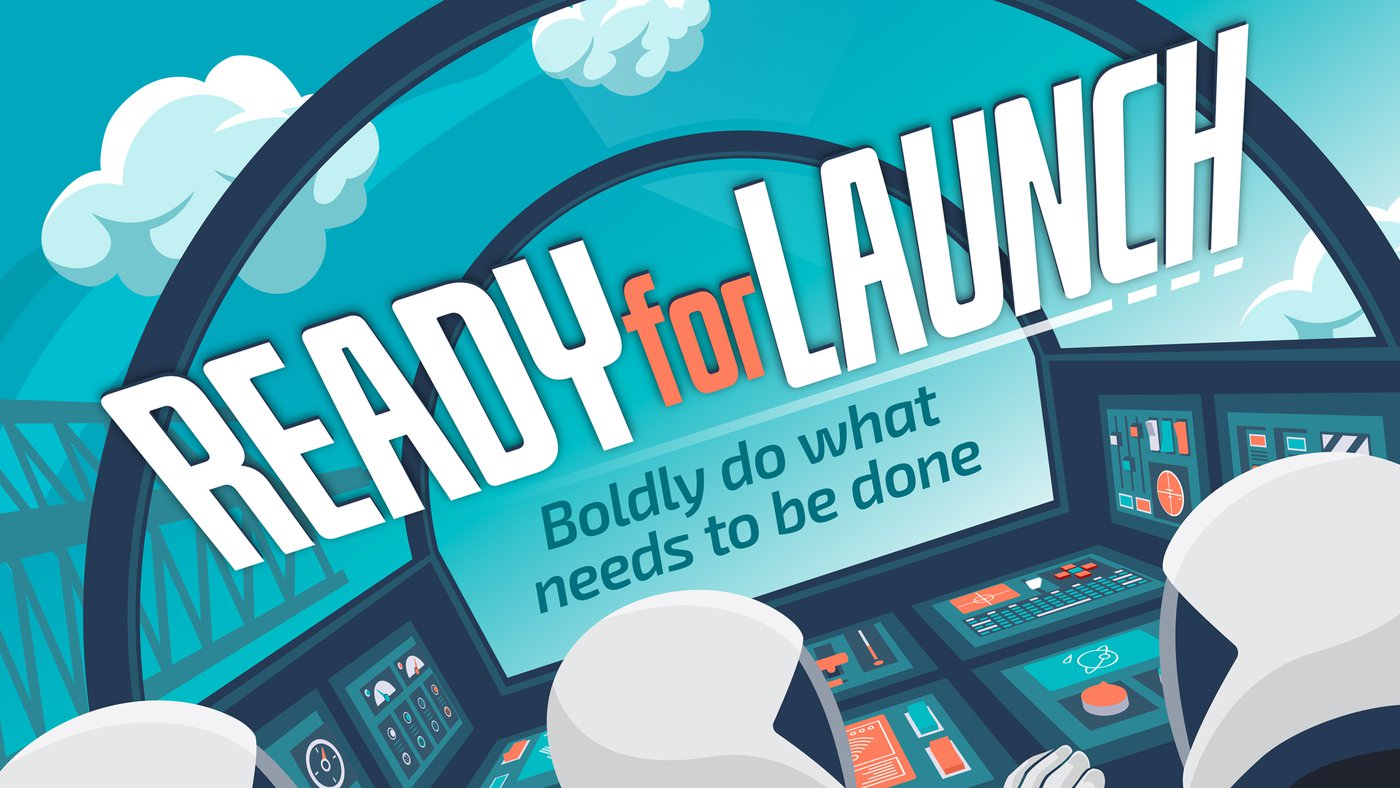 During the month of September, we will be talking about what it means to be learning what it means to BOLDLY do what needs to be done! Pastor Caleb will be leading large group, while Andrea Moses, Sara Olivieri, Deb & George Ott will be leading the small group areas.
"Work at everything you do with all your heart. Work as if you were working for the Lord." ~Colossians 3.23
Your 1st visit
Here's what to expect when visiting Grace Kids for the first time:
First, ask a HOST at any door where to find the Nursery (Newborn to 2 yrs) or Grace Kids Ministry areas (Pre-K to Grade 5). There, we will meet your family, check your child into our system, and then one of our volunteers will lead your child to the age-appropriate room.
Upon checking in for the first time, we will ask for the following personal information (NOTE: We value your privacy and will not share this information with anyone). To save time in this process, click the I'm New (listed below) to enter all this information prior to your first visit.
Parent/guardian name(s)
Child's name
Child's birthday
Home address
Phone number
Any special instructions (allergies, special needs) for your child
How check-in works
Before Service: You can check-in your child at the designated Grace Kids check-in station. After finding your child's name in the database, you and your child will be given matching name tags that are exclusive to your family and your visit. Your child will need to wear the name tag portion while you hold on to the matching tag.
After Service: After the service is complete, you will return to the Grace Kids check-out station prior to picking up your child. Don't forget your name tag! You will need to return this to the check-out station in order for your child to be released back to you.
During Service: In the event that we need to contact you during the service, your child's identification code will appear on the screen. We ask that you exit the auditorium immediately and look for a staff member or volunteer, who will direct you to your child's room.
Parent's Viewing Room
Grace Fellowship Church offers childcare during the service for infants. But we also have a Parent's Viewing Room that is available at the rear of the Worship Center for mothers and fathers with infants. This room is reserved exclusively for parents with infants to enjoy the service in a more private and quiet environment.
Meet our Grace Kids Ministry Pastor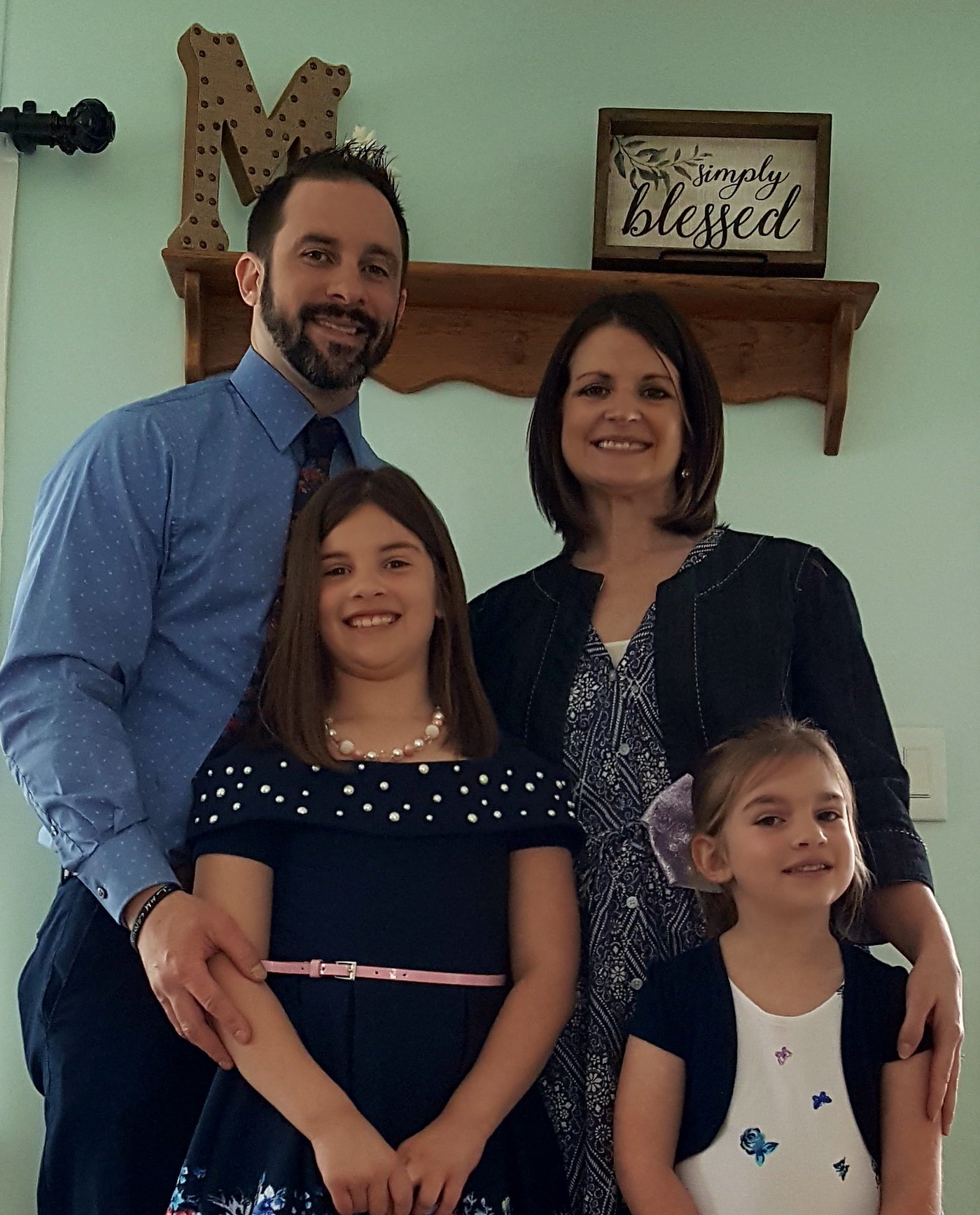 Pastor Caleb Moses began attending Grace Fellowship Church in 2011. Soon after, he became involved in our children's ministry teaching both Sunday School and Children's Church. In 2016, Pastor Caleb began the ordination process through the Charis Fellowship and was officially ordained in January of 2020. He also obtained his Elementary Education Certificate from Wilson College in 2008.
He currently lives in Martinsburg with his wife, Andrea, and his two daughters, Addison and Grace.
For any Grace Kids questions, email Pastor Caleb at pastorcaleb210@gmail.com, or click the "Plan a Visit" button listed below.